Lory Kohn's Various Claims to Glory and Ignominy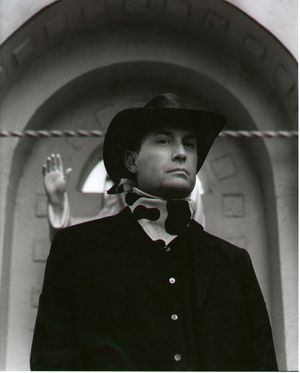 As editor of Rocky Mountain Musical Express from 1975-1977, Lory saw and met virtually every national and international act which came through Colorado. The more acts he saw and the more he worked at his own songwriting, the more convinced he became that he was capable of doing it at a high level. 
Won the 1981 KBCO Songwriting Contest with co-writer Steven Solomon for "Lolita"—his 3-verse condensation of the Nabokov novel—gaining instant notoriety for the fledgling Milkmen at a time when country music dominated the Rocky Mountain airwaves. The band had received extensive airplay the previous year when their theme song, "Late Night Delivery," was a finalist in the same contest. 
In 1984, placed "Love Won't Listen" in the cinematic classic, Revenge of the Nerds, Pt II. 
Kicked drummer Ric Parnell out of The Milkmen for playing the snare drum with his forehead (as in passing out from subsisting on copious amounts of cocaine and chocolate poison cake) and into immortality as the exploding drummer in the cult flick,This Is Spinal Tap.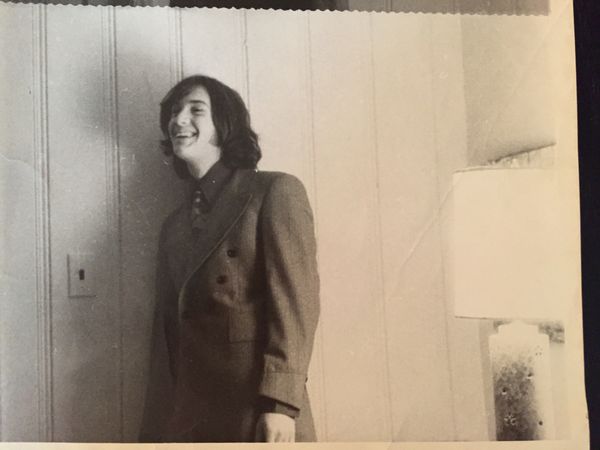 Kicked bass player Rick Wilson out of The Milkmen for Conduct Unbecoming a Milkman (hanging out with Ozzy Osbourne after a show instead of his milk-mates) and into immortality as he immediately penned a #1 song for The Nelson Brothers, "After The Rain." 
In retrospect, wishes he kicked himself out of The Milkmen and into immortality. 
But no, there was much more agony and ecstasy to come in the post milkmania (1981-1986) phase as his whole life became about manifesting a return of the dashing dairymen. But first there was ... 
Set a world record for being paid not to write while working as a technical writer for the likes of Fortune 100 mainstays IBM and Intel. How does someone accumulate hundreds of thousands of dollars for not writing? Easy. You sit in your cubicle for months on end waiting for assignments that never come while the meter runs on your exorbitant hourly rate.
Briefly returned to milking for 2000's Dairy Aire, a particularly well-crafted CD which didn't go anywhere since Milkmen co-founder Steven Solomon suddenly quit the enterprise just as it was gaining momentum. 
In 2003, a divorce precipitated the complete dissolution of Lory's material assets. His finances were so devastated that he couldn't afford even five bucks to keep the URL, themilkmen.com! While being stripped of all material assets was extremely inconvenient, it also paved the way for a gradual increase in his level of awareness, albeit an increased awareness that was still lacking in the milk-making he so desperately craved. 
And craved and craved and craved ... as the years passed and he found himself turning 58, 60, 62. The thought crossed his mind, "Well, perhaps it's really over and I'm never meant to milk again." The odd pessimistic thought didn't prevent him from writing and accumulating the tunes, arrangements, and productions he visualized turning into Songlab ... if only he could find a way. Somehow or other he self-hypnotized himself into remaining vibrant and ready to milk—no matter what his chronological age might be.  
In 2011, by sheer coincidence, Lory moved from Boulder to Denver, just in time for 30 medical marijuana dispensaries to sprout up within walking distance of his South Broadway loft. After personally witnessing the incredible lift legal weed gave his community, Lory launched Cannabis Commerce, an online "poteconomics" site which covered every aspect of the business from reviewing personal vaporizers to calculating how much tax money could be collected if cannabis was fully legal in every state. Writing think pieces about the endless benefits of legal weed provided a decent level of stimulation ... but Lory was still itching to tackle a magnum opus type recording.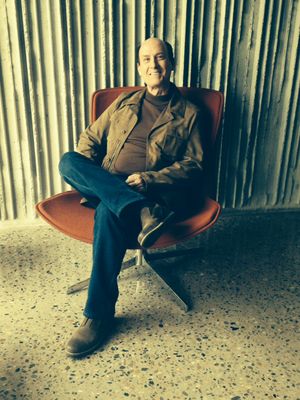 Then, in 2013, Lory's subconscious found a way: he was a pedestrian outside a Denver Whole Foods, crossing a busy intersection on a dark, rainy night, when he was struck  by a car. That sounds like a terrible thing, but it turned out to be the best thing that ever happened to him—the accident resulted in recoverable injuries and an insurance settlement sufficient to fund 3 full years of recording his dream CD (or double CD, as it turned out). 
The injury also led to a dethawing of his relationships with Steven Solomon and Ric Parnell. Both came on board for the Songlab project, contributing mightily to its success. 
The Songlab sessions took place at: 1) a mountaintop aerie above idyllic Manitou Springs, Colorado overlooking scenic wonders like Garden of the Gods, the Manitou Cliff Dwellings, the Manitou Incline, and Cave of the Winds; 2) Steven Solomon's house in Denver where all the Ric Parnell drum tracks were recorded; 3) a retirement community in Toms River, New Jersey, where Lory went to look after his mum after his dad passed away just when things were getting interesting in Manitou Springs; 4) Taos, New Mexico, or the El Salto region above Arroyo Seco to be exact, another breathtaking perch seeping with inspiration, where thousands of hours later the mission was completed.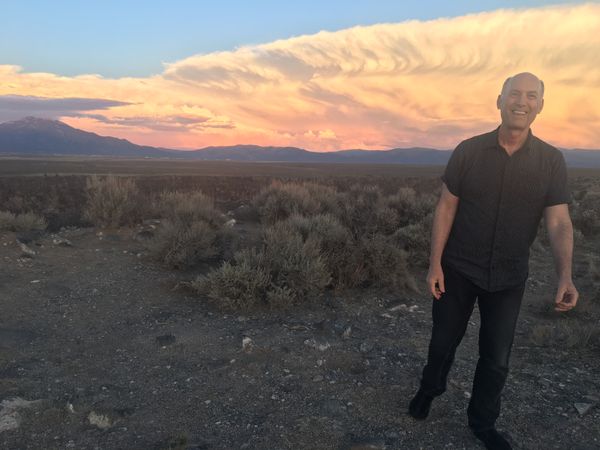 Speaking of the New Jersey experience, getting stuck there for a year seems like it could have been a real blow to the dream recording, in much the same way that getting hit by a car seems on the surface like an entirely negative event. Not so. There's a reason  the expression "silver linings" exists, and the silver lining here was that a woman Lory was dating from Asbury Park turned him on to her brother-in-law, who just happened to play sax for some Jersey kid named Bruce Springsteen. That led to a connection with Songlab special guest star Mark Muller, Shania Twain's slide and steel player when she ruled the world 1995-2005. Mark is all over Come On Over, her Top Selling Female Artist of All Time record, which is also the Top Selling Country Record of All Time. In other words, getting stuck in New Jersey gave Lory direct access to  Springsteen's A-list music mafia. The Garden State studio studs elevated Songlab to unforeseen heights. 
Songlab had started out with 3 main players: Lory, Steven, and an engineer considered indispensable to the enterprise. Well, when you you're on a mission akin to climbing Mt. Everest, not everyone reaches the summit. Sure enough, Lory soon found himself in the familiar position of being the last milkman standing. That led to more unanticipated contributions. It turns out that in today's virtual world, engineers and musicians can interact across continents because sending huge audio files over the internet has become commonplace. In Taos, Lory assembled contributions from worldwide co-conspirators ranging from Ashley Krajewski, a mix engineer based in London, Mark Muller and friends based in Asbury Park, David Steele, an incredible backup singer from Vancouver, and drummers from Philadelphia and London.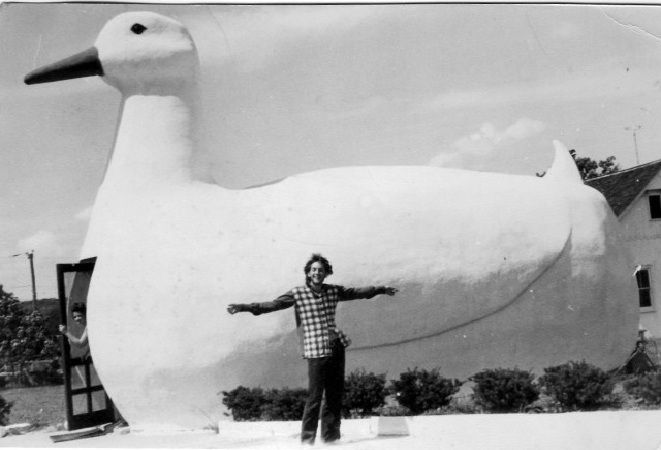 Lory's latest missions include preparing to license songs from his extensive catalog to TV, films, and ads as well as getting out and performing acoustic versions of his greatest misses. 
If you're considering catching Lory's solo gig live, what you'll find is a natural ham strangely mentally and physically spry for a rubber-stamped senior citizen who's somehow writing, playing, singing, and performing better than he ever has. Is that really possible? Come check out his acoustic Cafe Au Lait tour and find out!
p.s. Lory may have one more claim to fame. While he is not necessarily the world's greatest songwriter, every so often there are days when he may be. And while he is not necessarily the world's greatest prose writer, every so often there are days when he may be. However, if you combine the two events—like how skiing has an Alpine Combined event consisting of downhill racing and slalom racing—Lory may very well be the favorite to take gold in an imaginary Writing Combined event.