The opening scene of Gilmore Girls Season 1 Episode 12 parlays Britpop 'n pop tarts as hot thirtysomething mom Lorelai and teenage babe-spawn Rory ready themselves for work and school. The punchy, psychedelic-tinged soundtrack that practically leapt out of my speakers was vaguely familiar—though I couldn't quite place it. The mystery band I should have recognized was XTC; the tune was "Earn Enough For Us," from their Skylarking album. 
How did I stumble upon this one? Having exhausted the supply of manlier binge-watching fare in the earlier stages of what's now a twenty-months-long pandemic, I'd turned to the girly TV series for pre-sleep escapism. Two months and 153 episodes later, I can't complain about the level of escapism on tap; all those the dialog-heavy scripts delivered by an eccentric cast of characters kept me coming back for more. I'm less thrilled with the music direction; this is the only song out of the 600 or so spread over seven seasons that really made me perk up and pay attention.  
The only available YouTube video is the abbreviated one embedded above. The full version sounds stellar in this remastered mix:
First Impressions 
If you recognize "ear candy" when you hear it, the intro's sixties-ish guitar hook, reminiscent of the jangly riff that jumpstarts Jackie DeShannon's "When You Walk In The Room," may be your kind of confection. Producer Todd Rundgren knows a little something about power pop, a noble if neglected genre he helped pioneer with his classic, "Couldn't I just Tell You," a powerhouse tour de force that hangs with overlooked masterpieces like the Raspberries' "Tonight."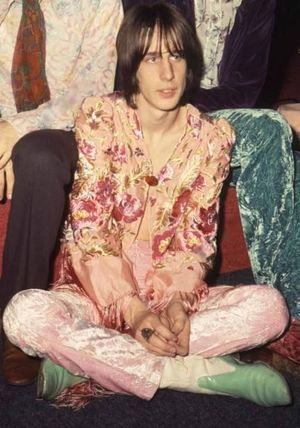 I can think of worse guys than Todd Rundgren to produce your psychedelic power-pop tune. 
That opening riff gives way to the kind of well-crafted melody which used to be acclaimed as "catchy" or "cheery," archaic qualities once considered desirable in more innocent times, specifically the swinging sixties. It's remarkable that "Earn Enough" retains a light and optimistic feel, even as red-flag words like "praying," "humiliation," and "hurtful" permeate its verses and choruses.   
Meanwhile, cameras strategically placed around the underused Gilmore kitchen capture the girls' reverence for coffee, their penchant for replacing plates with paper towels, and their disdain for forms of cooking reliant on appliances any more complex than the common toaster. 
I was initially drawn into the girls' arabica fixation after noting that their Braun Aromaster coffeemaker from 2001 is the exact same model as the one percolating on my present kitchen's Formica counter in 2021. The show asks us to suspend our disbelief that once-rebellious Lorelai, who popped out Rory at age sixteen, is actually the best mom in the mystical New England hamlet of Star's Hollow— a contention hardly confirmed by countless scenes of Lorelai egging on her fourteen-year old's eight jolts of joe a day habit—but I digress. 
This is as good a place as any to slip in my preconceptions about XTC. Whenever I think about them, and I've thought of them often cause I had a girlfriend who played them incessantly, two adjectives spring to mind: quirky, and ... wait for it ... asexual. That's asexual lyrically, a trait you wouldn't necessarily pick up on after listening to a single song, but becomes glaringly obvious the more tracks you hear, or as soon as you switch to a profoundly sexual British band like, say, T-Rex.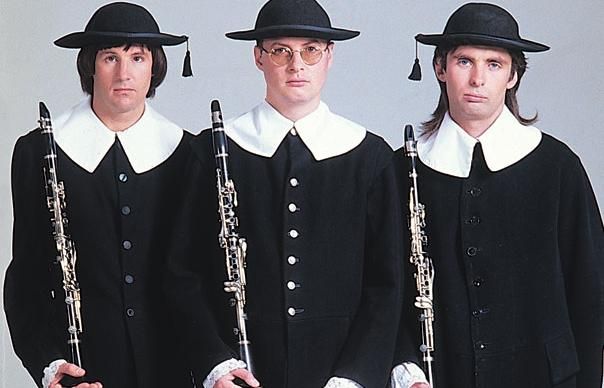 In case you've never heard XTC called "asexual" before, I offer the self-image of themselves they chose to promote their Skylarking album. I rest my case!
XTC's asexuality stems from the fact that face-of-the-band Andy Partridge is just not sexy in any traditional rockstar sense. What about in a non-traditional sense? Intelligence can be sexy, right? Well, Partridge is certainly that, but he's also a rather frail human caught in a cross-fire of neuroses—which effectively cancels out the "intelligence can be sexy" angle. No evidence suggests that his he or his brainchild were even the tiniest bit influenced by American R&B records like "I'm a King Bee," "Little Red Rooster," or "I'm a Man," the racy and raunchy mother lode which influenced so many British contemporaries who later went on to become rock royalty. As a result, I can't name a single XTC track that can be classified as "ballsy."  
"But wait," you say, "XTC wasn't really competing with cock rock bands like Whitesnake, AC/DC, or Van Halen, their rivals were fellow art-rockers like Talking Heads, Blondie, and Devo." Yeah, sorta, except I can guarantee that in the eyes of the Warner Bros executives who hired Todd Rundgren, XTC was competing directly with every band on FM radio and MTV, and the aforementioned contenders were orders of magnitude sexier. 
Settling into a niche that's more cerebral than seminal isn't necessarily a good thing or a bad thing in and of itself. On the other hand, when it comes to niceties like getting your songs licensed by a TV series which prides itself on peppering its scripts with relatively obscure cultural references, raking in huge publishing bucks in the process, having a storehouse of heady material that differentiates you as part of the intelligentsia is a tremendous asset. The odd old school rock critic might brand you asexual, but thanks to the current Netflix boost, you get to laugh all the way to the bank—Gilmore Girls synched at least four XTC tunes during its long and successful run, albeit never pairing song and scene quite as effectively again. 
One reason "Earn Enough" goes with the footage like crumpets and doilies is that, in a roundabout way, XTC's cerebral tendencies align perfectly with Gilmore Girls' imperfectly drawn Rory character. We learn that the young miss has devoured the sum total of the world's sexiest literature—Henry Miller's Tropic Of Cancer, Kerouac's On The Road, the complete works of Marcel Proust, and Nabokov's later romps like Lolita and Ada —by the age of fourteen, yet we're somehow supposed to believe that the foxy Mensa maiden remains pure as the driven snow for four full seasons (87 episodes!), or until she finally gives it up at age nineteen to a married hunk during the Season 4 finale. Really? What happened to art imitates life and life imitates art?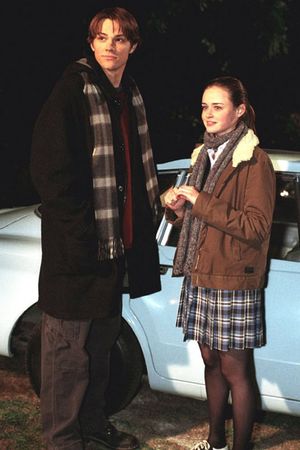 We're supposed to believe that Rory Gilmore chose study over studly 87 episodes in a row ... even though every night she curls up with a pile of once-banned books. That's more disbelief than some of us are willing to suspend!
So we've got a band that goes years without writing anything rawer than "so she talks about diseases, and which sex position pleases best her old man," and a TV series that keeps its audience hanging for years until its costar finally comes of age. Bingo! A match made in heaven!
The Music
OK then, If I'm so convinced XTC's asexual while sexuality has always made the music world go round, how do I explain their enduring cult status? Easy. Their vibrant musical side compensates for their wildly creative yet G-rated lyrical side.
"Earn Enough For Us" could serve as a case study showcasing at least ten successful stratagems they and their various production teams regularly employ:
Colin Moulding's bass playing is lively, vital, and about as close to Paul McCartney at his best in "Rain" as it gets.   
Their various studio drummers over the years—two of whom have also appeared on Milkmen recordings, Pat Mastellotto and Chuck Sabo—are also all fantastic and very lively. Prairie Prince, formerly with the late great San Francisco art rock band The Tubes (their big hits were produced by Todd Rundgren), does the honors on this one. 
The fact that XTC tunes invariably have snappy rhythm tracks makes the band members seem less like brains in a bottle than they actually are. 
They're very strong at coming up with hummable melodies and compelling harmonies. 
They excel at inserting seldom-used but inventive guitar chords and wish-I'd-thought-of-that chord progressions into their arrangements. In this one, the guitars-only arrangement changes just enough here and there to keep internet copycats seeking to reproduce it constantly guessing. 
They come up with some great hooks, like the one Dave Gregory kicked this song off with at the urging of Todd Rundgren. 
They're expert at getting in and out of clever bridges. 
They recognize the importance of beginnings and endings; the ending to this one is an ingenious final burst of psychedelia as tight as any I've heard. 
Their producers are all fantastic and know how to liven up G-rated material. Quite a few of their productions are Peter Gabriel-level great.  
Their engineers are also all fantastic and know how to liven up G-rated material. The studio treatment of individual instruments and the collective whole is just sterling; the "in your face" mix holds up forty years later.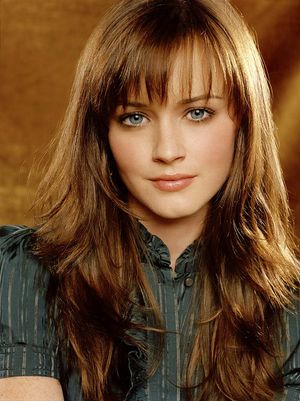 Foxy Mensa maiden Rory Gilmore. 
The lyrics
I'm afraid I've come up with a laundry list of reservations that go well beyond it's impossible to top the "Mr. Ed Theme" lyrics I rhapsodized about last installment. 
I've been praying all the week through 
At home, at work and on the bus 
I've been praying I can keep you 
And to earn enough for us
When the title of your song is "Earn Enough For Us," it's pretty much a given that one of the rhymes is going to be "us/bus." Wasting no time, Partridge throws it right into the fire. 
Points for the intelligent double-rhyme of "week through" with "keep you." "Week" and "keep" are soft as opposed to hard rhymes ("seek" would be an example of a hard rhyme for "week"), but they're close enough. The presence of double-rhymes is a giveaway that a highly-skilled wordsmith's at work.  
But two "prayings" in the first four lines? "The first, "praying all the week through" assumes that listeners subscribe to the same Church of England ethos you do. The second, "praying I can keep you" indicates a need to let the rest of the world know which side of the master-slave relationship you come down on. While there's nothing inherently wrong with being a Protestant or a sub, that's an awful lot of veneration for verse one.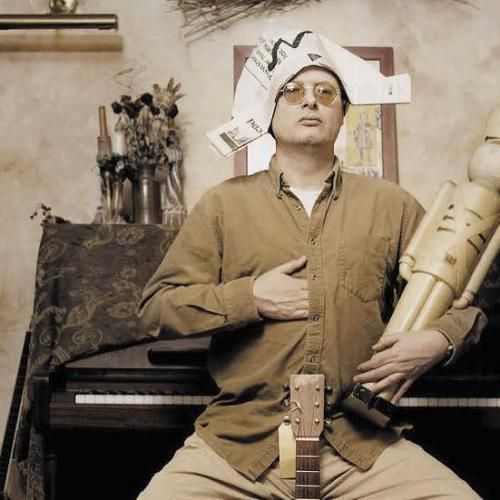 Genius and douchebag aren't mutually exclusive. What's with this guy and idiotic hats? Is thinning hair really so reprehensible?
I can take humiliation 
And hurtful comments from the boss 
I'm just praying by the weekend 
I can earn enough for us
If there was any doubt XTC is quirky, as in really quirky, verse two erases it. Here we encounter the foreshadowed appearance of "humiliation" and "hurtful" in the context of a pop song. The singer already confessed his subservient tendencies; now he's reveling in self-sacrifice to boot. 
Another appearance of "praying?" That's three of them in the first eight lines, in case you're keeping score, which is even more questionable when you stop and consider that "Dear God," the big hit from the same Skylarking album, ruffled a lot of feathers for promoting atheism. So which is it?  
Verse one's 1-3, 2-4 rhyme scheme is summarily discontinued in verse two. Unlike "through" and "you," "humiliation" and "weekend" are a no-go.   
Since Partridge already burned the obvious "bus"/us" rhyme, he's forced to scramble for ones that are more of a stretch, like "boss/us." Given the limited options, it's a sensible choice, especially considering that having a boss and riding a bus directly relates to the singer's lot in life further explored in the bridge:
Found a house that won't repair itself  
With it's windows cracking  
And a roof held together with holes  
Just because we're on the bottom of the ladder  
We shouldn't be sadder  
Than others like us  
Who have goals for the betterment of life  
Glad that you want to be my wife, but honest   
This little vignette, encompassing time-honored British literary motifs like class struggle and lower class aspirations, is quintessential XTC. 
The line about having "goals for the betterment of life" is distinctive, as is the inclusion of specific details like "the windows cracking" and "a roof held together with holes;" they bring the picture into sharper focus. 
Regarding the subject of matrimony, well, anyone volunteering to enter that state with the human who wrote this better have a degree in clinical psychology.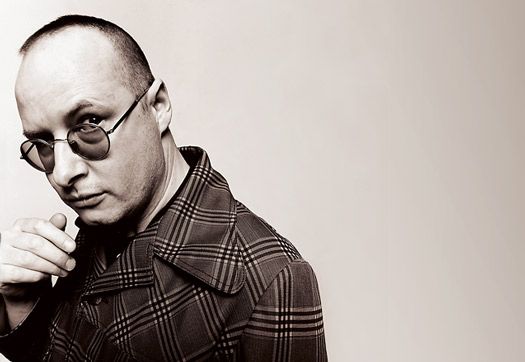 Mr. Partridge, as The New York Times would refer to him, in plaid Sherlock Holmes jacket.
I've been praying all the week through 
At home at work and on the bus 
I've been praying I can keep you 
And to earn enough for us
Repeating what initially seemed like verse one, but might actually be the chorus, works well enough in this spot, save for the vexatious fourth mention of "praying." Dear god, indeed!
Now we come to a reprise of the likeable bridge section, only, surprise, the lyrics have changed:
So you're saying that we're going to be three 
Now, a father's what I'll be 
Don't get me wrong, I'm so proud 
But the belt's already tight 
I'll get another job at night, but honest
Displaying a willingness to slave away at a second job may resonate with diehard fans of the Protestant work ethic, but, let's face it, the demographic of people who choose songs about working your life away (The Animals' "We Gotta Get Outta This Place" is one of the best ones) over songs about fucking your brains out is sparse.  
Oh, it seems that the local mistress our protagonist worships is in the family way. Introducing an unexpected pregnancy when things bog down is a surefire plot device authors have employed since time immemorial to amp up the drama quotient in any form of storytelling—however, placing it in a three-minute pop song, as opposed to a thirty-minute soap opera, comes with a price.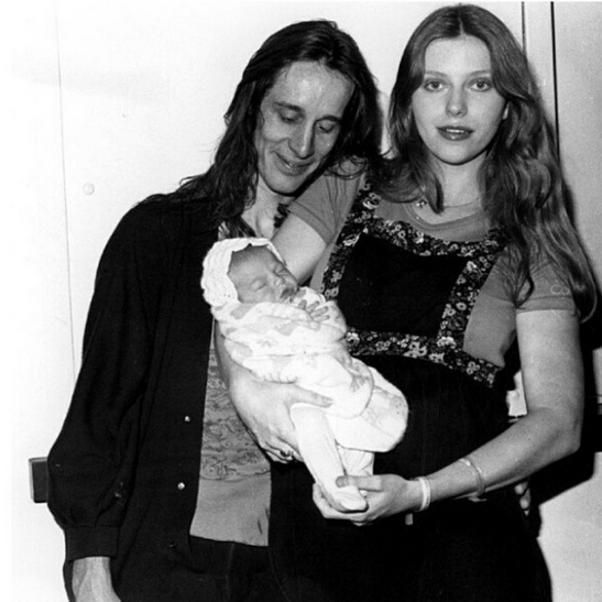 Earn enough for us, indeed! There's a much better selection of candid Todd Rundgren pix than uptight XTC promo poses. Here he is with lady love Bebe Buell and a one-foot long Liv Tyler, which is a whole other story.
What price is that? Altering the lyrics to a bridge section we've just heard and liked as it was is an iffy proposition because, for one thing, it makes the song harder to sing along to, and, for another, it adds an element of confusion, as in why did Partridge choose to switch those lyrics but elect to reprise the same, excuse the pun, sub-optimal spiel about supplication which follows directly afterwards? 
I can take humiliation 
And hurtful comments from the boss 
I'm just praying by the weekend 
I can earn enough for us 
Just because we're at the bottom of the ladder 
We shouldn't be sadder 
Than others like us 
Who have goals for the betterment of life 
Glad that you want to be my wife, but honest 
I can take humiliation 
And hurtful comments from the boss 
I'm just praying by the weekend 
I can earn enough for us 
I can earn enough for us
Yikes—the red flag words are really piling up! The final tally is four mentions of "humiliation" and "hurtful" and five of "praying" in one pop song. Sheesh! Paging the poem doctor! 
You'd think the inclusion of all those show-stoppers might automatically rule out "Earn Enough's" chances of being an endearing pop song. Miraculously enough, they don't. Those musical strengths I listed earlier are powerful enough to counterbalance any and all perceived lyrical deficiencies. Then there's ...
The singing
Suffice it to say I have nothing but praise for the vocal performances. For someone too neurotic to perform live, it would appear Mr. Partridge never had any problem hamming it up in the studio. He draws out the key vowel sounds, like the "e" in "all the weeeeeeeeeeeek through" and the "a" in "humiliaaaaaaation," playfully oscillates his volume and pitch, and tosses some spirited "oh oh oh oh oh oh oh ohs" into the bridge for good measure. Microphones are so much kinder to him than cameras.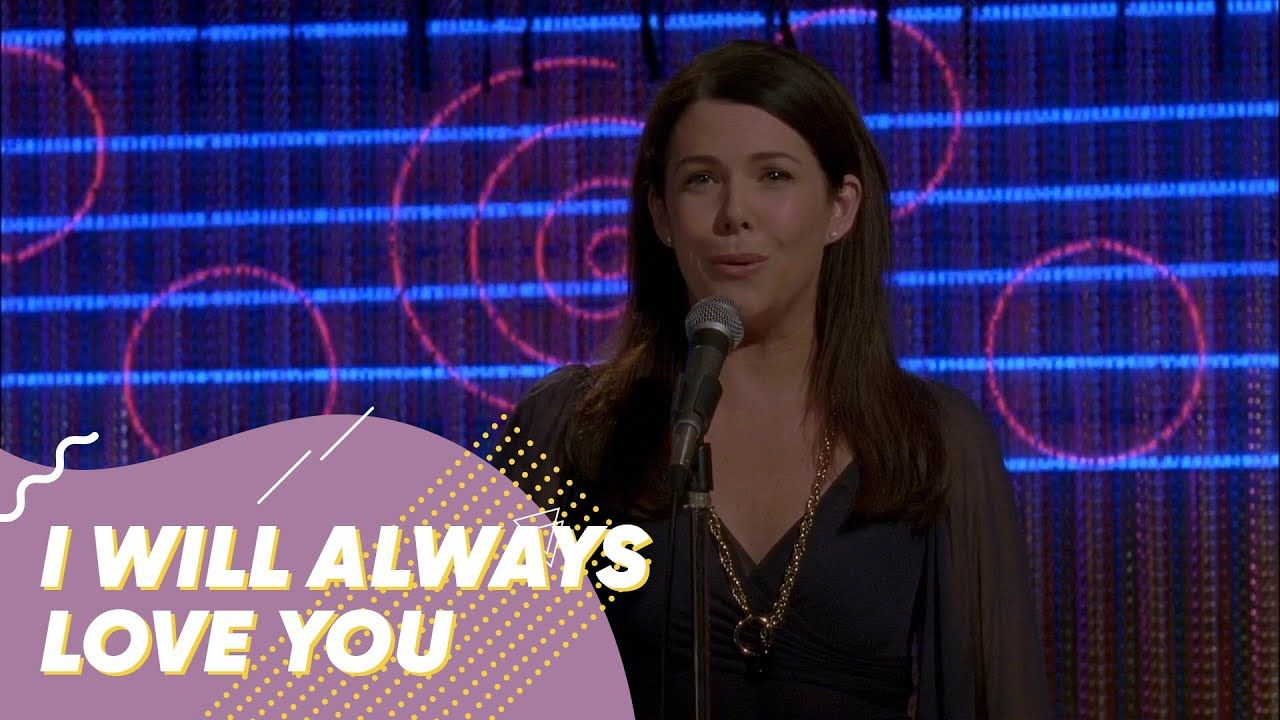 Lorelai Gilmore's big singing moment, a stirring karaoke rendition of the Dolly Parton classic.
Backup singer Colin Moulding's adept at mimicking Partridge's charismatic inflections. Blending both voices and adding in a sprinkling of "magic fairy dust"—aka the judicious use of studio stalwarts like equalizers, compressors, delay lines, and limiters—dials in the signature XTC sound. 
There are basically two types of great singers. The first type is exemplified by someone like Rod Stewart, who's impressive whether he's belting out his own material or interpreting other people's songs. The second type won't necessarily knock your socks off covering other people's material, but in all likelihood there's no one else who could put their own material across quite as well. Partridge is a prime example of the second type. I doubt anyone would want to hear his rendition of "Hoochie Coochie Man," yet he stands and delivers that grab bag of red flag words as if he were born to do it.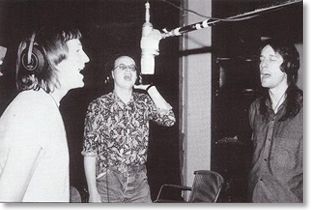 Skylarking producer Todd Rundgren raising his voice in song with XTC's Moulding and Partridge despite the well-documented friction between them space and time preclude rehashing, .
One-Sentence Summary
Nothing I've kvetched about dissuaded me from playing "Earn Enough For You" over and over again, which is, after all, the biggest compliment I can pay it. 
Last Licks
I mentioned that The Milkmen have two drummers in common with XTC. 
Pat Mastellotto guest-starred on these Dairy Aire tunes found on this playlist:
"Dairy Aire"
"Find The Time"
"Time To Move O"n
"Dick Darling"
"On The Rebound"
"Someday Came Too Soon"
"Tide To Turn"
Chuck Sabo pounded the skins on "Head and Heart" available on this playlist.