A lot of folks ineligible for Social Security might be astounded to learn just how much "ink" print media lavished on music reviews in the sixties and seventies. Magazine spreads ran two, three, four pages or even longer. Eagerly-anticipated albums were dissected song by song, with commentary about everything from the guitar picks to the orchestration. Cover art was praised or panned as if the cardboard should have been hung in the Louvre or tossed in the gutter. Even the song order was fair game for criticism. The scrutiny was supplied by offbeat humans who scrounged out a living as "rock critics."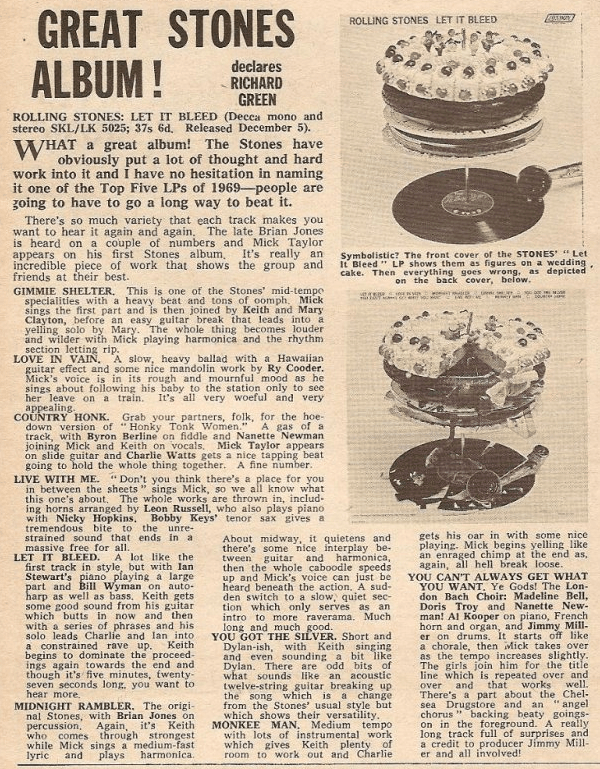 The basic prerequisites for being a rock critic were a) have a major aversion to more conventional forms of work, and b) have a burning desire to get paid for what you'd be doing anyway—getting high and getting off on record albums or the radio, maybe going out for a few hours to hear a live band, then coming home and getting high and getting off on record albums or the radio. If you could string a couple of sentences together to boot, you were on your way. 
A would-be artiste like myself, who wrote for and edited Rocky Mountain Musical Express from 1975 to 1978, churning out hundreds of reviews in the process, checked both boxes. That seemed like a past life experience until last month a trove of old issues I hadn't seen for forty years resurfaced out of the blue. As I was leafing through them, memories of all that time I spent working 75-hour weeks when the record industry's hype machine was really humming along came rushing back to me.
Keeping the heroic mythology flowing was an all-consuming job. When stoned sleep-deprived writers face a choice of being less outrageous or more outrageous, guess which one they invariably pick? "Ah, fuck it" back in the day evokes some "did I really say that" moments today.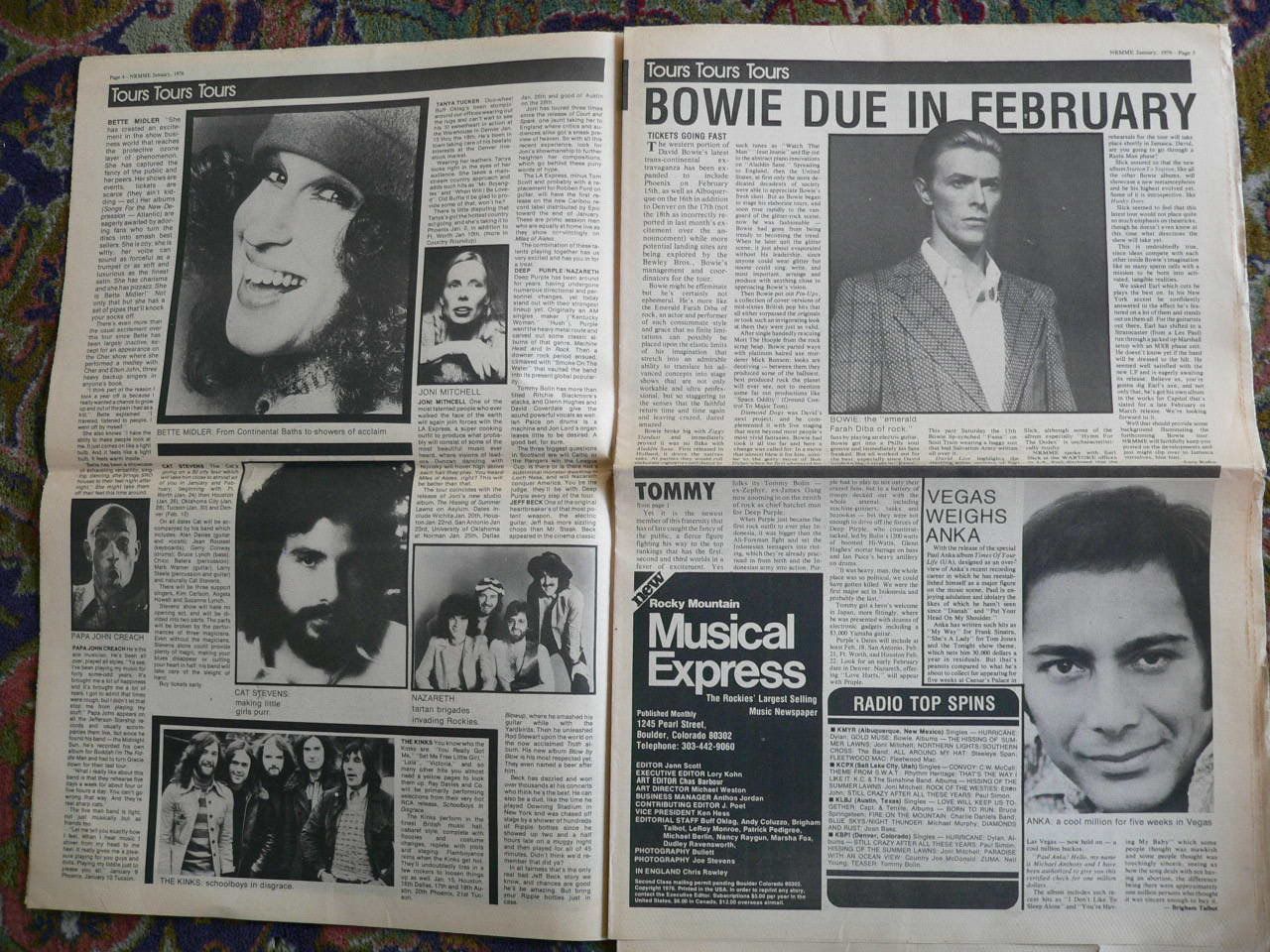 Once I recalibrated to that length of coverage and that level of outrageousness, I got to thinking: what if I had free rein to train the same powers of analysis on YouTube videos that grab my attention today? Could I recreate the same role I played in a bygone era?
I'm optimistic about recreating the role; as for the era, well, there was way more human interaction in the seventies. Messy as human relationships can be, they also have their romantic aspects, unlike the virtual three-way I'm presently in with YouTube, a PC setup, and a modem.  
It's not like I'm overly nostalgic for the past. There was never anything particularly glamorous about pecking out album reviews for peanuts on failure-prone mechanical typewriters. On the other hand, a profession not known for rewarding its own had its own set of perks, like: 
You were constantly rubbing shoulders with decadent, druggy, free-love embracing recording artists, not to mention their equally adventurous support staff and hangers-on. Those contacts took place in fantasy settings like show clubs, backstage dressing rooms, tour buses, hotel rooms, and afterparties held at exotic venues like the Playboy Club. Anything under the sun could happen at any time; think Almost Famous.  
Part of the gig was calling on record companies in music biz hotbeds like LA or NY. When you did,  they couldn't wait to load you up with dozens and dozens of record albums in the fervent hope you'd review one or two of them. The excess vinyl you collected was valuable wampum, easily exchangeable for albums that you really wanted or legal tender at any used record shop (which there were any number of). 
You got to see how the other half lives when you have something record companies want—not the other way around. Toward that end, they'd assign foxy publicists who may have taken Led Zeppelin out on the town the night before to wine and dine you at "swinging hotspots." After all, in the pre-internet world, what rock critics wrote shaped public perception in ways unimaginable today.
Backstage passes to the hottest live events usually came with +1 privileges; expressions of gratitude from whoever you carefully selected as your +1 took many agreeable forms. 
With print media king in pre-internet times, people stumbled across your articles anywhere and everywhere. Notice how in old movies people waiting around are always reading newspapers? That gave you a certain, ahem, cachet when you were out and about and ran into people who'd read your stories. 
You could assess all the elements that go into successful songwriting, recording, and live performance—valuable intelligence to have at your disposal if you ever made the fateful decision to compete with the same artists you once critiqued! 
Since a lot of rock critics got paid by the word, that was a pretty good reason to be expansive right there. Another motivating factor was that the longer your review ran, the happier that made the artist's record company. Happy record companies are much more likely to buy full page ads from publications that hype their artists to the hilt. That incentivized those same publications to keep the saturation coverage coming. And who best to keep the publication's starmaking machinery stoked? The same genius who wrote the review that persuaded the record company to write the check in the first place. And so the world turns.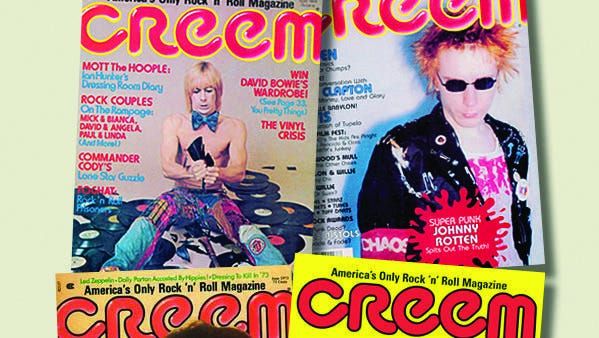 Contrast the slew of in-depth music reviews from yesteryear with today's motley amount of coverage—if you can even call it that—where even the greatest stars are lucky if they rate a paragraph or two in what's left of Rolling Stone or doctors' office rags like People or Us. 
What factors combined to put the in-depth music review on life support? Realities like:
Shorter and shorter attention spans.
The demise of the album as an art form, replaced by increased focus on singles.
New forms of media without copy protection that could be freely duplicated like CDs and mp3s that record companies couldn't monopolize, loosening their grip on the industry and slashing their bottom lines.
The profound shrinkage of print publications in general—replaced by digital media and social media, mediums with a viewership intimidated by posts much longer than a tweet. 
Ignoring reality for the moment (reality like nineteen out of twenty people already stopped reading this post), let's get back to the question of what would it look like if an old school rock critic reacted to YouTube videos as if the year was 1977 and people couldn't wait to read everything they could get their hands on about rock music? Well, now you don't have to wonder—they tell me the first installment of Old School Critiques of YouTube Videos is already up! 
Curious which of the 786 zillion YouTube videos I chose to kick off the series? Hint: it's a 1966 live video from a British rock band which didn't put much emphasis on ensemble singing, but lasted twenty times longer than contemporaries who did!
—Lory Kohn
Update 4/11/2021  I just came across a new documentary, Ticket To Write, about "the golden age of rock journalism." You'll need an Amazon Prime membership, which quite a few of you already have, to view it. Enjoy! —LK