With other accomplished songsmiths content to regurgitate past glories from their stay-at-home digs, the task of penning an uplifting anthem for our phantasmagoric times fell to the all-but-forgotten Men of Milk. With nothing less than the future of the free world at stake, could they deliver once more?
According to main milker Lory Kohn, they could and did, but: "I had to dig really deep. At this stage, turning 69 next month, I thought I'd be getting out and about, one guy and one guitar, performing solo acoustic versions of my greatest misses at discriminating listening rooms from Asheville to Big Sur. Hah! About the last thing on my mind was tackling an epic studio production—with a political theme, no less."
Well . . . what pulled the sexagenarian super-ager back in?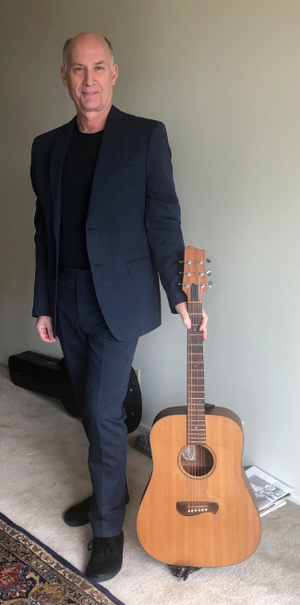 "Having time on my hands during a pandemic to watch all those people marching in the streets for Black Lives Matter. I never thought I'd see that kind of activism again in my lifetime. I took note that there was always some kind of music playing at those televised marches and rallies taking place all over the country—although none of it was purpose built. It seemed like the anti-Trumpism movement could use a "rallying cry," if you will, which addressed the immediate task at hand."
Oh? Just what was the immediate task at hand?
"Once it became readily apparent that no matter how many high-profile protests there were neither the executive branch or the Republican-controlled Senate was ever going to acknowledge that black lives matter—or lift a finger to release the thousands of Latino children they separated from their parents and locked in cages—the task I'm talking about was voting every single last Republican out. 
How did "Vote Them Out!" go from idea to finished production?
"I had the music for a song with a strong Native American "pow wow" beat in my back pocket. But I hadn't come up with anything thematically to go along with it that I could really sink my teeth into. Then the "we will vote them out this fall" lyrics and melody popped into my head. It was so catchy and so simple that it was easy to visualize masses of people singing along to it. Once I saw that in my mind, there was no choice but to commit to the long, arduous process of writing, refining, and recording "Vote Them Out!" in, shall we say, less than ideal times and conditions. On the other hand, those less than ideal times and conditions were much easier to handle now that I was on a mission. Having an outlet to work through the feelings of helplessness and despair that anyone with an shred of compassion has had to endure under the Trump administration made me feel like I wasn't entirely powerless. Being fully engaged in a constructive project, instead of sitting idly by and stewing about what I couldn't control, made me feel one with time and space."
But work on "Vote Them Out!" got underway a mere three months before the election. What was it like trying to pull off an epic production with the clock ticking?
"Nervewracking! In the normal course of events, if I haven't done any serious recording for a while, I start off with the simplest productions, then work my way up to ever more demanding ones. Except that  there wasn't any time to dilly-dally around with the election coming up right around the corner. There was no choice—I had to go for it right away, whether I was in top form or not. Unfortunately, things began going nowhere fast. At some point, I realized that trying to rush things was counterproductive. I had to take a step back and revert to my usual snail-like pace, which is what it is because I tend to try out a lot of different things until I figure out the the parts I feel will stand the test of time." 
Speaking of songs that have stood the test of time, "Vote Them Out" seems to channel certain beloved Neil Young classics from a bygone era. 
"Guilty! The intention was to capture the vibe of Neil's early 70s classics like "Cinnamon Girl," "When You Dance," and "Ohio." For you guitar players out there, that means drawing from his pioneering compositions in double-drop D tuning—a mode which made them stand out from the crowd in 1970 and keeps them fresh-sounding to this day. I had concerns that, some fifty years later, listeners might find that style a little dated . . . until Marcus Cliffe, the mix engineer who consistently intuited exactly what the song needed, pointed out that twentysomethings seem to love those songs just as much today as they did fifty years ago. Timeless is timeless . . . so I just forgot about what year it was, embraced those type of chords and that type of guitar sound, and went with it."
Where did that pounding pow wow beat and the war cries come from?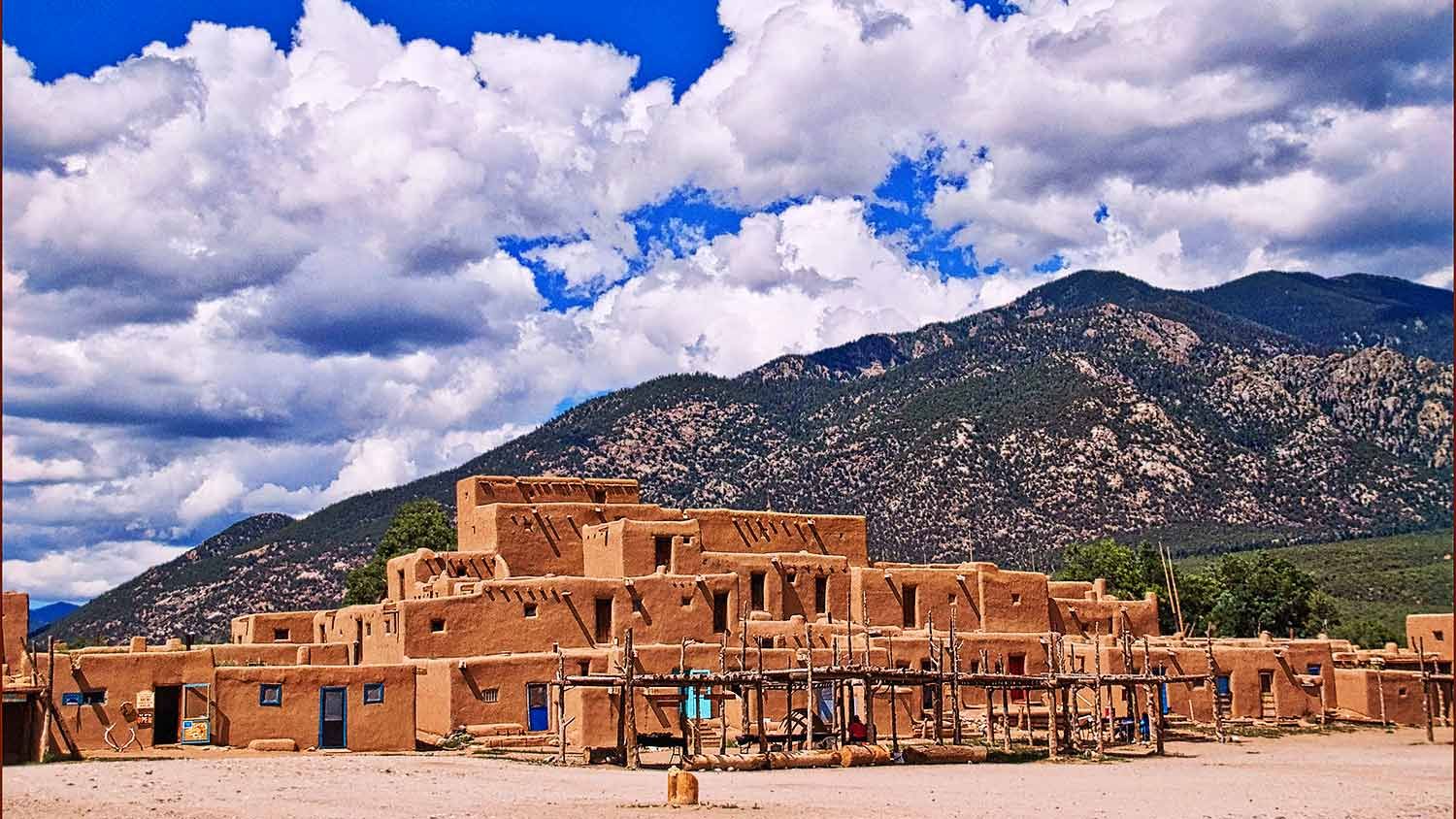 Lory has spent years living in a Taos casita overlooking sacred Indian land. That's where the pow wow beat comes from.   
"Without reprising the entire horrific history of racial injustice in the United States, there were two groups who experienced it the most. One of them I've already mentioned, and the other, Native Americans, we don't think about as much for the simple reason that most of them have been exterminated. The ones who haven't been are exiled in out-of-the-way reservations where they're largely out-of-sight and out-of-mind. There's one notable exception: the Taos Pueblo Indians are the only Indians who got their land back. Their corner of God's green earth is one of the most awe-inspiring spots on the planet. I'm lucky enough to live right next to it, close enough to hear them drumming away for days on end at gatherings of the tribes. That's how and why a pow wow beat found its way into the production and why it's such a crucial element."
Lory performing on the rooftop of his Taos casita overlooking sacred Indian land. 
"Vote Them Out!" has received a much-appreciated plug from musicologist and Twist and Shout Records owner Paul Epstein; Paul is also Co-Chair of the Colorado Music Hall of Fame. Here's what he wrote in the latest issue of the Denver institution's newsletter: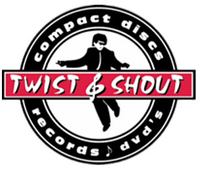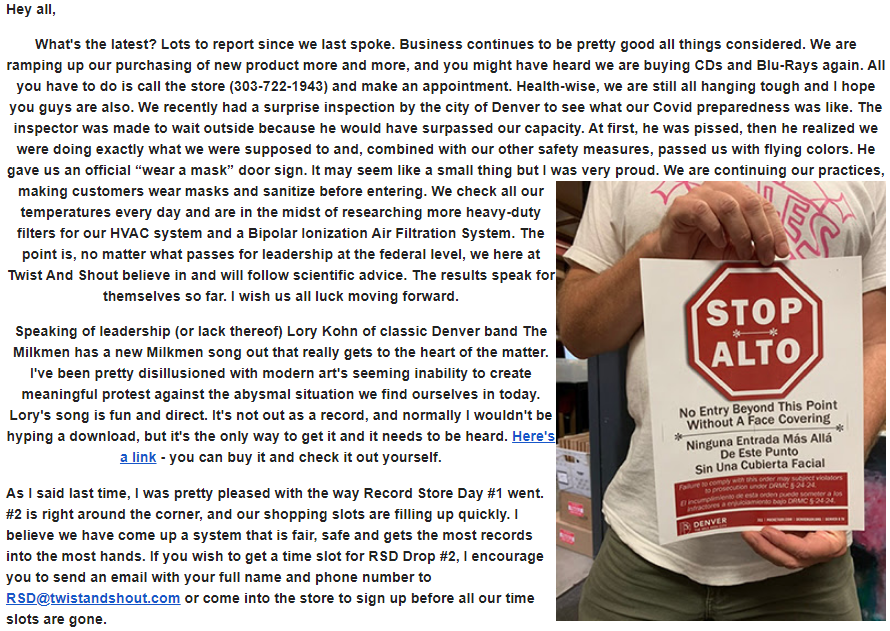 In an ideal world "Vote Them Out! would have been released a lot sooner than six weeks before the 2020 election. Yet there's still time to pitch in, pass it on, and uplift fellow liberty-lovers before the most consequential election of our lives.
A downloadable copy of "Vote Them Out!" is available here.