It all started in the swingin' 60s, at the height of what was being called the folk craze, with "Marijuana Smoke," a burst of juvenalia about the joys of weed that remained stashed away ... until now! Here it is, the first song Lory Kohn ever wrote, in The Year of Our Lord 1968:
And it's continued for ... some 52 odd years. If you're scoring, that's four decades last millennium + three decades this millennium = seven decades.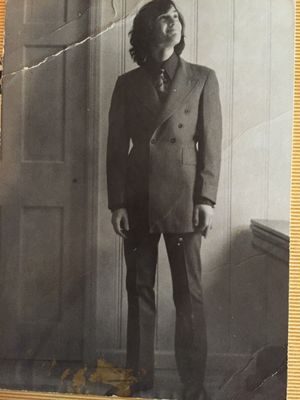 Lory in approximately 1968, when he launched his songwriting career with "Marijuana Smoke."
This latest addition to the extensive Kohn catalog is "The Color of Hay, a catchy co-write with Bay Area fiddler John Croziat, recorded earlier this month (January 5-10, 2020) at a Listening Room Songwriting Retreat in Idyllwild, CA. Here's a rehearsal run-through captured with a Zoom handheld :  
Lory's first and last recorded songs have several things in common:
They're both quick and dirty duets with "bluegrass" musicians, with erstwhile Milkmen manager Victor Levine providing banjo and vocals on "Marijuana Smoke" and John Croziat adding fiddle and vocals to "The Color of Hay." That's strange because no other such stripped down duets appear anywhere in Lory's Silo of Hits stored between 1968-2020! 
These two songs came to fruition at a much brisker pace than Lory―who practically invented the word compulsion―customarily spends churning out new material material. "Lolita," is probably the only other song he's spent less time composing. 
With gems like "Color of Hay" still materializing, we have more reason to suspect that Lory's a SuperAger. What exactly is that? According to Emily Rogalski, Professor of Neurology at Northwestern University, "Scientists believe the average person's mental capacity peaks in their thirties and begins to decline thereafter. SuperAgers follow a different trajectory. Their brains seem to age much slower, and when they reach the age of 70 or above, their brains look and behave like the brains of people decades younger." In other words, there hasn't seemed to have been any detectable drop-off in Lory's creative powers since Neil Armstrong walked on the moon.
The song that shattered the seven-decade barrier is, of all things, an Irish/Arabic tune in 6/8 timing. Veering away from 4/4 time is a first for the versatile tunesmith. 
"I've always wanted to write a song in waltz time," Lory confided. "Tried it in 3/4, but it seemed more urgent in 6/8."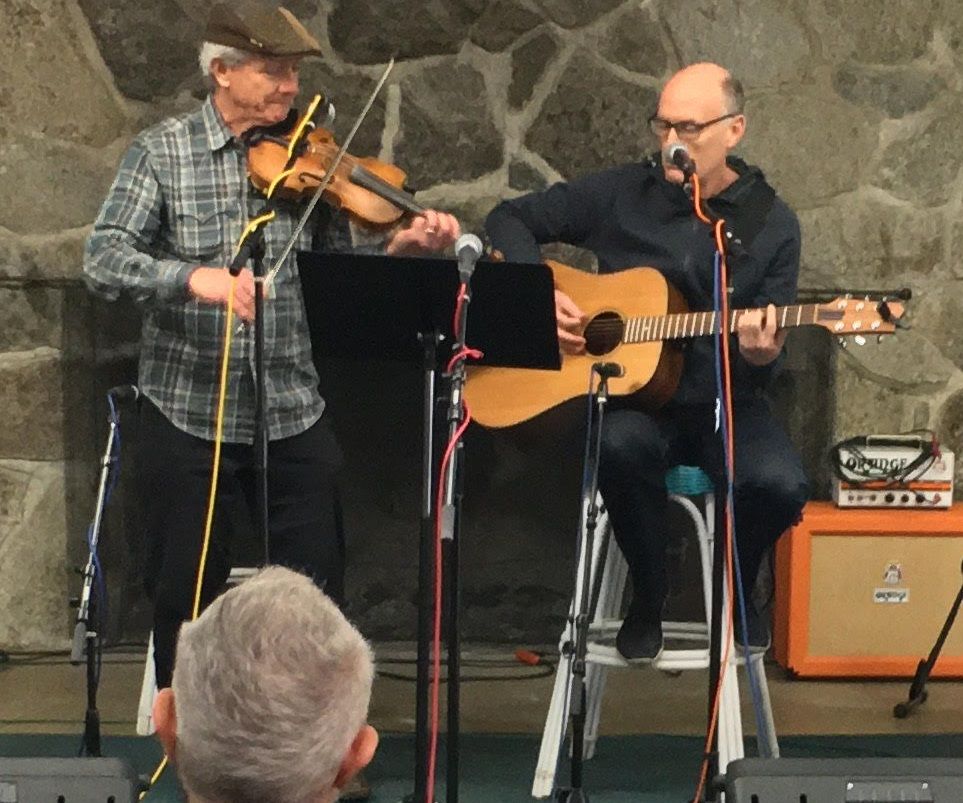 Lory Kohn and John Croziat debut "The Color of Hay" in Idyllwild, CA.       
"Hay" tells the tale of an Irish lass pining away for her man, the local miller, who's gone off to fight in the Crusades. The fiddle plays in an eerie yet seductive Arabic scale, conjuring up visions of the conscripted lover battling away in the Holy Land. She finds the sudden separation as inexplicable to describe as, say, the color of hay. Unable to process it, so she flashes back to happier times. The senselessness of it all leaves her somewhat tongue-tied (though not entirely). The demo version has an unusual twist: the role of the female protagonist is played by none other than Lory himself. 
Who would be Lory's first choice to provide gender correct vocals?  
"The Corrs sisters spring to mind; they're Irish, they're great singers, one sister's a standout fiddle player while another's the band's drummer, so they they've got great rhythmic sensibility as well. They'd be perfect." 
What about those seven decades of tunesmithing? 
"Well ... I didn't even realize I was on track for something like that! It's certainly not something I intentionally aimed to achieve. It just kind of happened. I guess it's been a pretty good run. I'm very fortunate that I've got to spend some of the best moments of my life doing something that I love."